Station #5: Cold War Fears

| | |
| --- | --- |
| | McCarthyism is the practice of making accusations of subversion or treason without proper regard for evidence. The term has its origins in the period in the United States known as the Second Red Scare, lasting roughly from 1950 to 1956 and characterized by heightened political repression against communists, as well as a campaign spreading fear of their influence on American institutions and of espionage by Soviet agents. Originally coined to criticize the anti-communist pursuits of Republican U.S. Senator Joe McCarthy of Wisconsin, 'McCarthyism' soon took on a broader meaning, describing the excesses of similar efforts. The term is also now used more generally to describe making accusations without evidence. |
Red Scare and HUAC Hearings
During the McCarthy era, thousands of Americans were accused of being communists and became the subject of aggressive investigations and questioning before government panels. The primary targets of such suspicions were government employees, those in the entertainment industry, educators, and union activists. Many people suffered loss of employment and/or destruction of their careers; some even suffered imprisonment.

The most famous trials were conducted by the House of Un-American Activities Committee (HUAC); and the various investigations by the FBI. McCarthyism was a widespread social and cultural phenomenon that affected all levels of society and was the source of a great deal of debate and conflict in the United States.

Powered by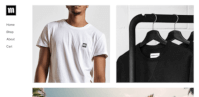 Create your own unique website with customizable templates.